Darrel Raih
President, American Investment & Trust
Education

Bachelor of Arts from Dordt University
Masters in Business Administration from the University of South Dakota

Designations

Series 7
Series 63

About

Darrel is a proud husband of 41 years, father to 4 great kids, and grandfather to 5 fantastic grandkids!

Darrel graduated with a B.A. in Business from Dordt College in 1979, and went on to obtain his M.B.A. in 1982 from the University of South Dakota. Before starting the American Investment and Trust division, he worked at Dordt College as a comptroller and business professor. For almost three decades, Darrel has served on a number of foundation and non-profit boards, school committees, and has held many roles in his church. He has also participated in Kiwanis, Chamber Leadership, Lion's Club, and other miscellaneous committees. Darrel has a deep desire to provide clients with ideas, thoughts, and solutions to their financial and investment plan situations. All of these driven by a passion to treat each client the right way every time, with well thought-out, client-motivated, transparent professional advice.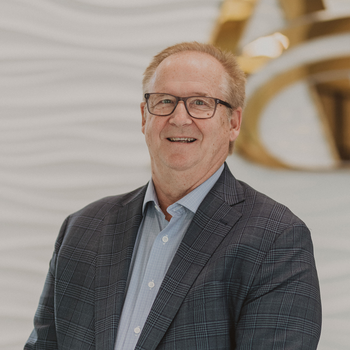 For over 25 years my mission, passion, and goal has remained the same—to provide the absolute highest level of experience, integrity, professionalism, and knowledge I can for every client relationship I have at American Investment & Trust. My aspiration is to do my very best to maximize the client's potential and assist them in achieving their goals.